Posted on November 17, 2023
---
Having a digital content management system that's in sync with your business goals and team workflows is a game-changer for productivity!
It's so much more than organizing files; digital content management offers a way to turbocharge your team's efficiency and supercharge your growth. With an optimized system in place, you'll:
Collaborate with ease
Find what you need lightning-fast
Stay on top of every project
…all while reducing organizational headaches and operational expenses.
So, let's leave the digital chaos behind and embrace the power of a content management system that works as hard as you do. Ready to rev up your workflow? First, you have to convince upper management.
Let's build an undeniable business case for why your company should invest in better digital content management.
What Is a Business Case?

A business case is a comprehensive document that outlines the rationale for initiating a specific project or significant organizational change. As a structured argument, the business case should present the need for the project, its objectives, expected benefits, costs, and risks. Essentially, a business case is a persuasive tool that helps stakeholders understand the value and feasibility of the proposed endeavor. Your business case should enable informed decision-making.
Why Make a Business Case for Streamlined Content Management?
Crafting a rock-solid business case is your secret sauce for successfully introducing a document management overhaul — whether you're ditching the paper trail or banishing those digital headaches.
Not only will your business case serve as a map that brings clarity and justification to your transformation plan, but it also details the how and when questions surrounding your plan.
Your business case helps key stakeholders grasp exactly what's wrong with the current setup. Leadership needs to fully understand the impact of an inefficient system before you'll get the buy-in for investing in an upgrade.
How to Build a Business Case That Supports Optimized Content Management
Now, let's talk strategy! A beefed-up business case isn't just a document; it's your roadmap to a smoother trip. This plan should showcase a more efficient and effective way to handle filing, saving, and sharing your files.
Lay out the who, what, when, and why to give your team a clear path forward.
Budgets and resources? Sorted!
Timelines? Clearly defined!
Responsibilities? Assigned!
Explain what outcomes you expect and how you will track benefits like ROI and business goal achievements.
Remember, it's not just about persuading the higher-ups — your plan should equip your team with the tools they need to level up document management and supercharge overall efficiency.
Identify Your Key Stakeholders and Decision Makers
Before writing your plan, it's important to pinpoint your audience. Who do you have to convince? Who is going to agree quickly and who will probably have concerns you need to address?
Stakeholders are instrumental in approving budgets, providing resources, and ensuring alignment with organizational goals, making their buy-in essential for successful implementation. This audience typically involves engaging senior executives, IT leadership, department heads, and compliance officers.
Address Potential Challenges Head On
Don't try to skirt around possible concerns or act like they don't exist. An optimized content management solution may be worth the investment, but only when you honestly consider all of the factors involved.
You will start with a thorough assessment of existing content-related issues such as disorganization, version control problems, security vulnerabilities, and inefficient workflows.
However, it's crucial to offer transparency by outlining potential risks and challenges associated with the recommended solution. This demonstrates foresight and a proactive approach to problem-solving. It also reassures stakeholders that contingencies and mitigation strategies are in place to navigate any hurdles that may arise during implementation.
Be Specific in Your Details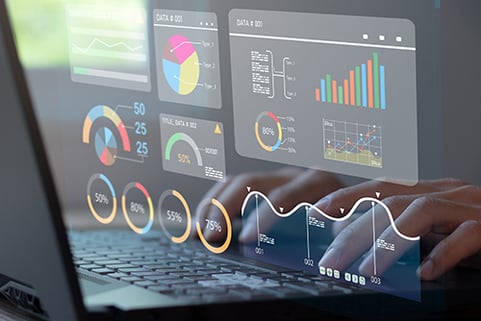 Vague language can kill your business case because it won't hold any weight.
Use hard numbers, facts, and specific case study examples to outline the problems you want to solve.
Additionally, offer specific and measurable outcomes you expect to achieve. Your business case should leave no room for ambiguity or misinterpretation among stakeholders.
Articulate precise objectives, quantify expected benefits, use concrete examples of success, provide detailed timelines, and outline resource allocations. Including the specific details ensures a comprehensive and well-defined proposal.